David McBee is an Internet Marketing Strategist who provides educational seminars and training.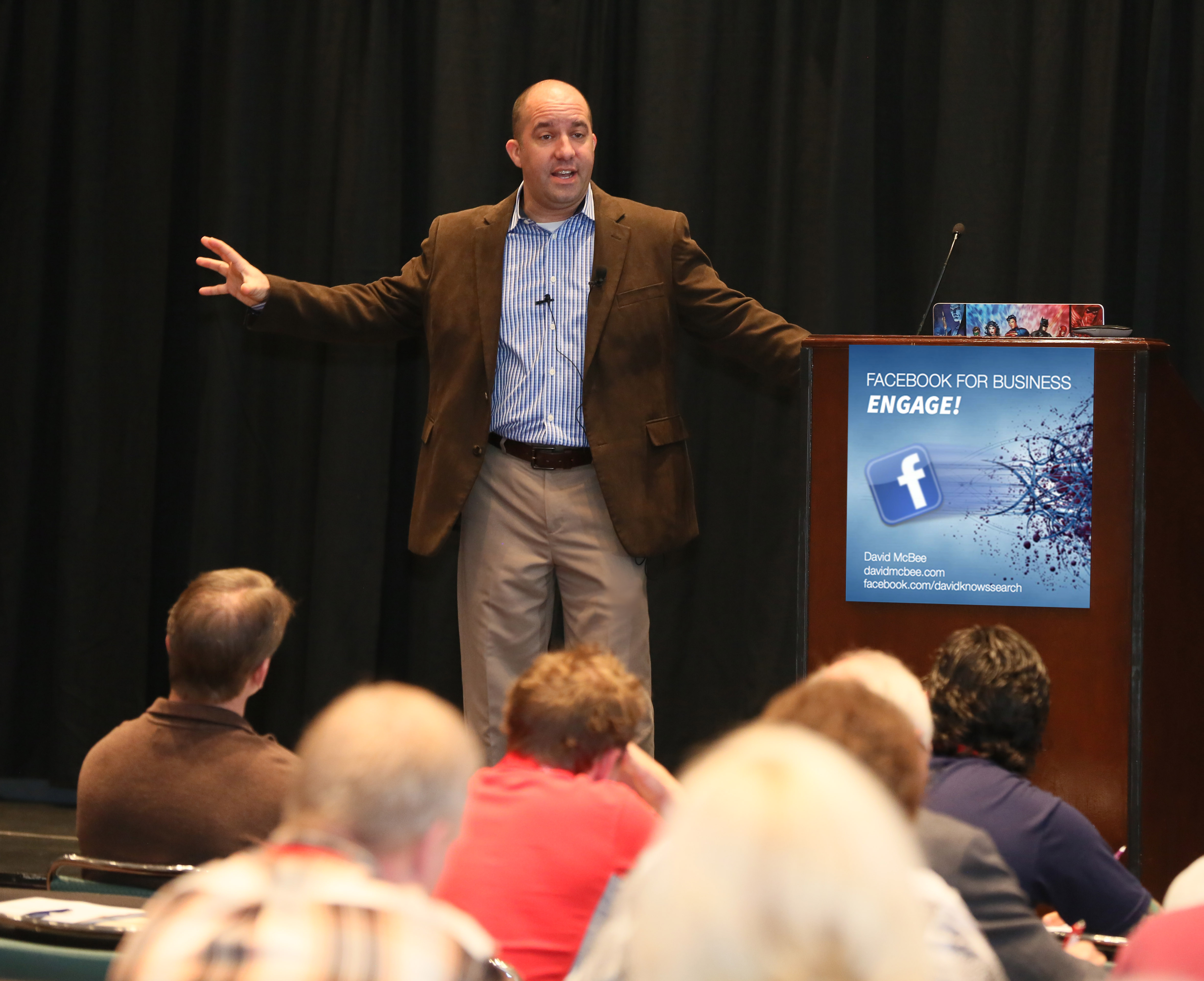 David McBee is an author, trainer, and professional speaker. He works with sales representatives and business owners around the world teaching and creating a curriculum about the intricacies of internet marketing as well as relationships and personal development. Considered an expert in his field, David is known for his passion, sense of humor, and talent for making the complicated simple while also helping people to become better versions of themselves.
Born and raised in the suburbs of Kansas City, this Eagle Scout earned a BFA in Theater from Avila University and spent his twenties as a salesperson and entrepreneur. Today he writes, trains, and speaks on everything from online marketing to personal development and relationships.
David regularly speaks in front of large groups about such topics as targeted display, online reputation management, social media strategies, work-life balance, self-improvement and more. His style is engaging and fun and everyone walks away from David's presentations with strategies that will help then grow.
David is married to his best friend and they have a son and a daughter. His passions include family, travel, barbecue, jeeps, the outdoors, and reading.