I was recently asked to write an article about Google AdWords, Google Analytics and Google+ for Rental Management Magazine. I was specifically asked to explain the differences in the services and provide a high level overview. I may have gotten a little carried away when I started talking about Google+, as you can see by downloading a PDF version of the article.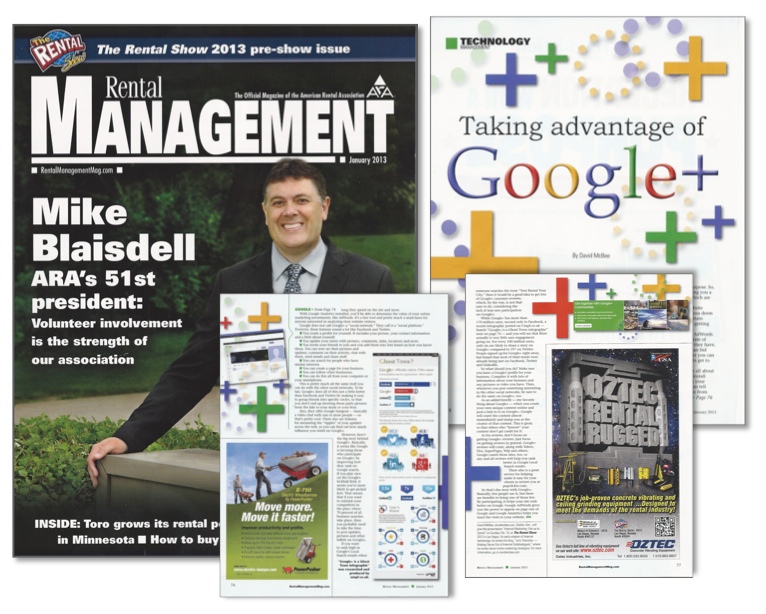 I want to mention that members of the ARA are some of my favorite people and I am grateful for the opportunity to write for their publication.
Thanks for reading the stuff I write.
David McBee
PS: Here's a direct link to the Google+ Ghost Town? infographic mentioned in the article.