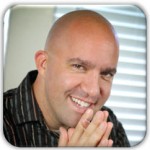 I was recently solicited for a guest blog post here on my blog. It was the most professional and influential request I had ever received via email. The author introduced herself as a freelance writer who had written for many other blogs.  She shared some of her other work and asked to write for my blog in order to enhance her writing portfolio and promote her site.  After reading some of her work, I tentatively agreed to invite her to write for Let's Translate, if she'd be willing to write something relevant to the topics I cover – specifically Internet Marketing, SEO and link building.  And because she had impressed me so much with her introductory email and clearly does a lot of guest blog posts, I thought it made perfect sense that her guest blog post be about guest blog posting. So here ya go. Please enjoy A Basic Guide to Guest Posting, by Mariana Ashley.

A Basic Guide to Guest Posting
You're ready to begin networking with other blogs to build backlinks, but you're not quite sure how to get started.
Step 1: Shop for a Neighborhood
When you open a business or purchase a home, location is a major factor. Different neighborhoods offer different perks and reputations. Sometimes living and working in the appropriate neighborhood means sacrificing convenience or stretching the budget; and finding a balance between the ideal environment and your resources can be a challenge.
Link building works in a similar way. Choosing the right neighborhood is vital to making your backlinks count. For the independent blogger, writing guest posts for an untrustworthy, low-traffic site is likely to be a poor investment.
Quality should be the focus of the independent blogger. This means using discretion when choosing an affiliate blog. Avoid spam-laden and unprofessional sites. Write for blogs (and accept posts from blogs) that focus on the same keywords and subjects that you do. Keeping your neighborhood definitive as a niche source is an SEO tactic geared to promote local popularity instead of global popularity.
The idea of local popularity is to become a big fish in a small pond. By linking your blog as often as possible to other sites with similar content, your links will pervade the niche, signifying to search engines that you are a relevant and reliable.
Use directories and search engines to find other Websites, publications and blogs that relate to your field. Create an e-mail template to streamline your submission inquiries, but personalize each one with an evaluation of what you can contribute to the site and what you expect in return. (i.e. Be very clear that you will require a backlink included in your bio.) Share your previous work and qualifications and ask for permission to pitch a story idea.
Step 2: Pitch Story Ideas
Once an affiliate Website gives you permission to pitch a few story ideas, you will need to research the content of the blog. Consider the style, subject matter, audience and standards before pitching an idea. Remember that you are selling your idea as a part of another blog's brand image, not as a stand-alone piece.
Also, familiarize yourself with the site's most popular content. If readers are responding to screen grabs, photos, videos or other forms of multi-media; do your best to include these elements in your post.
Research your story idea by doing a quick Internet search. You want to avoid submitting a topic that is overdone or irrelevant. Search the blog itself to avoid submitting an idea that has already been covered.
Here's an example of a pitch to a blogging tutorial site that features lists and photos in its entries. (Use your best judgment in the formality of the greeting.)
Thank you for the opportunity to pitch a few story ideas. I noticed that your blog appeals to beginners and advanced marketers alike, and I think a post covering the best responsive WordPress themes would appeal to all readers. A responsive theme is a great tool for a beginning blogger or for a seasoned webmaster who wants to adapt to the rising integration of Internet access in mobile devices. There are also a lot of really appealing design elements that will serve as great visual content for your site.
Any further suggestions are welcome.
Thank you for your time,
Blogger Extraordinaire
For a blog that focuses on visual tutorials, you could offer to include screen grabs with instructions on how to install a responsive theme. You could also offer to conduct a lesson using video.
Keep your pitch concise, relevant and unique and you generally can't go wrong.
Step 3: Write the Guest Post
Follow all guidelines set forth by the Webmaster. Proofread your work before submitting it.
Your goal is not only to write engaging content that will highlight your knowledge, opinion or insight; but also to draw attention to the affiliate blog. The more popular your posts, the more often you will be allowed to contribute to the site, which means more backlinks for you.
Create a series of bios that highlight different elements of your site and include the appropriate one to match the content of your post. Include your backlink in your post.  Your bio is your sole opportunity to bait a reader back to your site, so proceed creatively.
Step 4: Renegotiate as Needed
Writing guest posts is a tricky balance between writing content for your own site and contributing to a larger information community.
Some sites will have strict guidelines and will require a lot of investment from guest post writers. When the demands of another blog begin to overshadow your own, it is important to evaluate the importance of the affiliate relationship.
Is it worth it?
How much will this affiliation benefit me? Is it worth the extra time I will commit to the post? (Consider page rank, credibility and relevancy to your keywords.)
Is there a way to renegotiate the pitch to better suit my needs?
Will the relationship suffer if I pull the offer from the table? Can I afford to lose the connection?
Am I learning something that will help me on my own site? Is this a positive challenge?
Eventually, you will outgrow certain relationships. Be sure to maintain professionalism at all times, even when withdrawing your contributions from a site or dealing with rejection. Even if an affiliate partnership is ill-fated at the present time, you may need to call upon that webmaster in the future.

Mariana Ashley writes about educational topics and she can be reached at [email protected].