UPDATE November 2012: Since the Panda and Penguin updates, Link Wheels are more scrutinized than in the past. In order for a link wheel to work, it must be packed with high quality, relevant, original content. In other words, it takes a lot more time and effort for this strategy to be effective.
——————————————————–
If I thought anyone would hear me, I would climb to the top of the tallest building and shout the praises of this internet strategy to the world. As it is, however, I'm thinking I might have better luck sharing this message here on my blog and "shouting" it via twitter.
"What is this incredible internet strategy you speak of, David?" you ask.
Let me tell you about LINK WHEELS.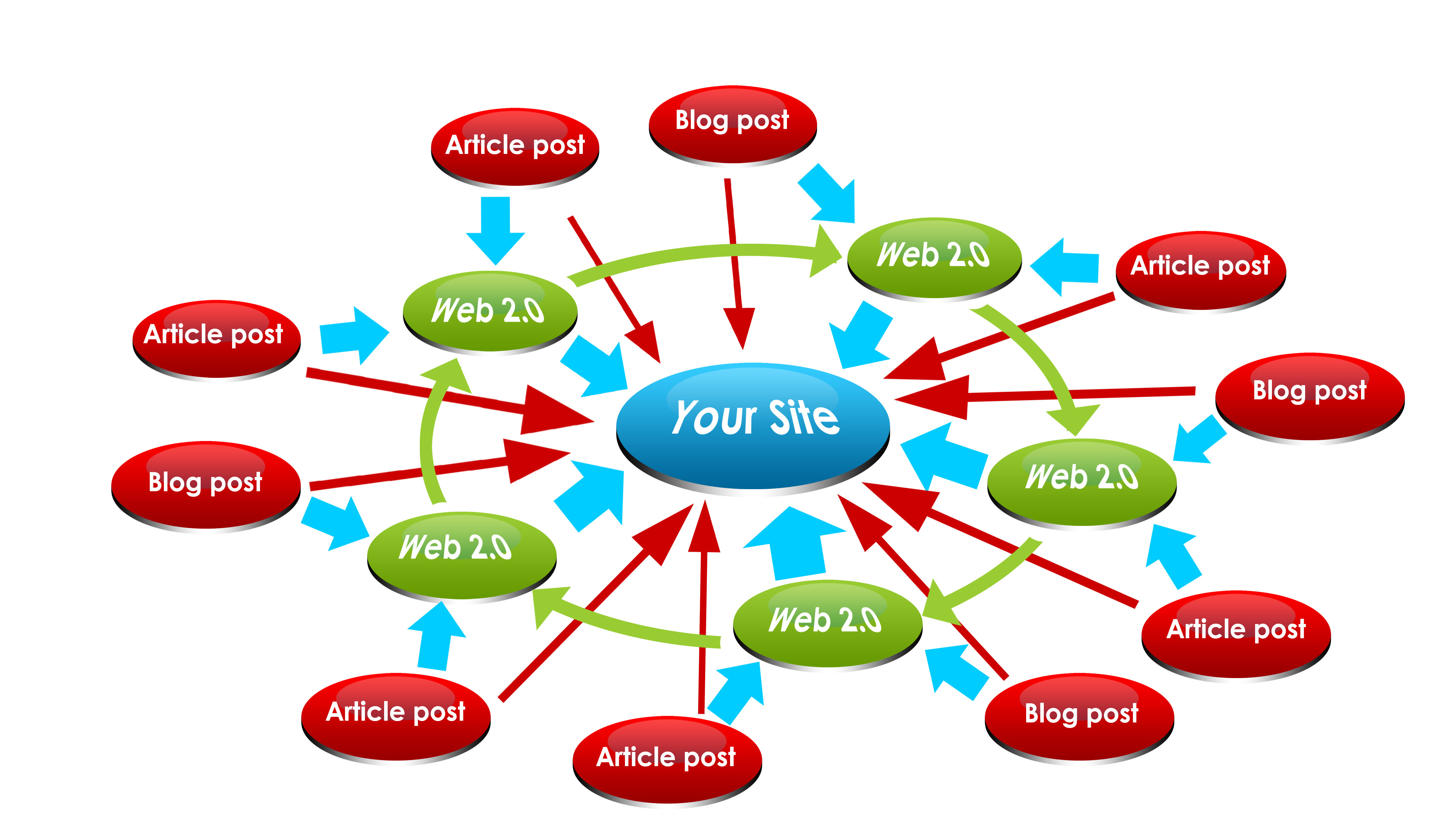 Link Wheels are the perfect blend of BACKLINKS and FRESH, RELEVANT CONTENT. Two of Google's favorite things in the world. Think: "Freshest strawberries in the land." and "Everyone is talking about them." You'd want to eat those strawberries, wouldn't you? Well, that's what a link wheel is to Google.
Here's how it works. You start by building fresh, relevant content on Web 2.0 sites like wordpress, blogger, weebly, squidoo and other sites that allow you to create a profile and add content. On these sites, you write UNIQUE articles about your product or service. If you're a Party Rental company, these pages could be about tents and tables and chairs and weddings and birthday parties and so on.
Somewhere within the content, place a link back to your website. Then place a link to one of the other "spokes" in the wheel. If you can place a YouTube video on these Web 2.0 sites, even better. That's like sprinkling a little sugar on that fresh strawberry.
The next step is to create an additional layer around the Web 2.0 sites. Do this by finding relevant blogs and posting comments or even guest blog posts. Again, place a link back to your site and another link to one of the Web 2.0 properties you've created. Do the same on sites that allow you to post articles.
Some important things to consider:
When placing your links, use your keywords as the anchor text only 70% of the time. At least 30% of your links should be your business name.
Articles should be a minimum of 200 words.
Articles should be unique. Do not copy and paste. Google is not a fan of duplicate content. (Writing all those article in a way that's different every time, is maybe the hardest part of this process.)
Articles should be relevant to your product or service, but the quality of the articles is irrelevant. Note to well-meaning over achievers: It is unlikely that human eyes will find their way to these sites.
By the time you've completed this process, you will have created lot of fresh, unique content, and a handful of links. Most of the links will be on sites without any kind of authority, but because the content is so relevant, the 'bots will be impressed.
I'm usually hesitant to talk about personal clients here on my blog, but I'm going to make an exception and share a little because I'm so excited. My clients are seeing unbelievable results from the link wheel strategy. I've helped a party rental company that wasn't ranking AT ALL in the cities that bordered his own, get top 3 rankings for keywords like party rental, tent rental, table and chair rental in every city within 100 miles of his own. I've helped a tax attorney in a major metropolis get from page 10 to position #1. And I've helped a wedding photographer get his most important keywords from page 5 to above the fold on page 1 – all using link wheels.
I think it's fair to say that I'm kind of a fan of link wheels.