The Toilet.
Something all of us use by necessity on multiple occasions every day.  One of those things that we think nothing about but is very critical to our existence and comfort.  A modern convenience that exists everywhere in the world where there's running water.  Yet at the same time you and I both know, some toilets are nicer than others…
Kohler has a $6500 remote controlled toilet that people who have the resources gladly pay for.  In Japan, there are people who earn their living certifying bathroom technicians.  We don't need to discuss the one at the Forest Preserve.  We all gotta do what we all gotta do.
So here's a "Let's Translate"analogy for you:
I am a toilet expert.
I can say this because all I do all day every day is clean toilets of all kinds and I enjoy being the best at what I do.
I have a facebook page and a blog about my love of toilets.  I make sure that the toilets that I am responsible for are the cleanest toilets anywhere and I take great pride in sharing the knowledge I discover during my days doing what I love to do – cleaning toilets.
In the course of what I do for a living I see it all.  Low flow, residential, industrial, top of the line, and things you don't want to see.  I use mirrors to inspect under the rim to see the areas the brushes don't reach, a detail that no one else that does what I do does.  I swab each toilet to test for bacteria when I'm done, and believe me some toilets are impossible to keep clean and can cause serious health issues with your family. Again, this is something that no one else who cleans toilets does.
Some toilets tend to leak, some are impossible to keep clean, and some toilets can be downright enjoyable. If you've visited Japan, you know what I'm talking about.  When it comes to toilets, few have seen more than I.
All of this I share because it's what I do and I enjoy sharing my knowledge and the expertise that I've accumulated. If something that I share on facebook or twitter or wherever helps someone along the line, well that's a good feeling and that's why I do what I do. How do you put an ROI on that?
Your knowledge, your experience, your expertise are important and need to be shared. Although we don't necessarily see an immediate ROI in doing so, there is a return.  A trust.  An appreciation. A relationship that occurs.  That's what it's all about.
A toilet is not one of those things that we need to purchase every day but they do break and we do move, and we do build, and once upon a time years ago you decided to follow that toilet guy's facebook page.  With the vast variety of choices and options and styles available, not to mention the health of my family, the information that was shared by this trusted expert over time really mattered and my friends on facebook know it too.  Who would have thought that something posted years ago on facebook or a blog would surface when you needed it.  No Yellow Pages required.
When the time comes for the need, whether directly or indirectly, people will remember what your competition never told them.
Be the expert.
Thanks for reading and we hope it made a difference.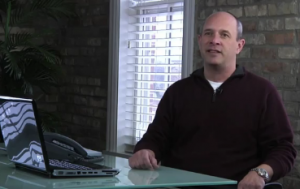 Glenn Bingham is an Internet marketing expert in the Chicago area. His blog can be found at GlennBingham.com and for additional information or to contact Glenn you can visit BinghamIMG.com.
Opinions expressed in the article are those of the guest author and not necessarily David McBee.